It's International French Fries Day! French fries, or any type of hot chips for that matter, are a staple of many Australian takeaway dishes. You can get them with a burger, with your chicken schnitzel, with fried fish or even with a steak at the pub. They are such a versatile, simple yet delicious side to any meal. But we have just the recipe to make your fries the main attraction! This loaded fries recipe is an easy dish to cook with your students or to enjoy yourself as a cheeky school holiday dinner.
Loaded Fries Recipe
Serves: 2
Time: 50 minutes
Ingredients
2 large potatoes or 1 large sweet potato (choose potato type based on your preference)
225g diced bacon
2 spring onion leaves (green tops), chopped
1 tbsp plain flour
1/2 cup milk
3/4 cup grated cheddar cheese
Spray vegetable oil
A pinch of salt and pepper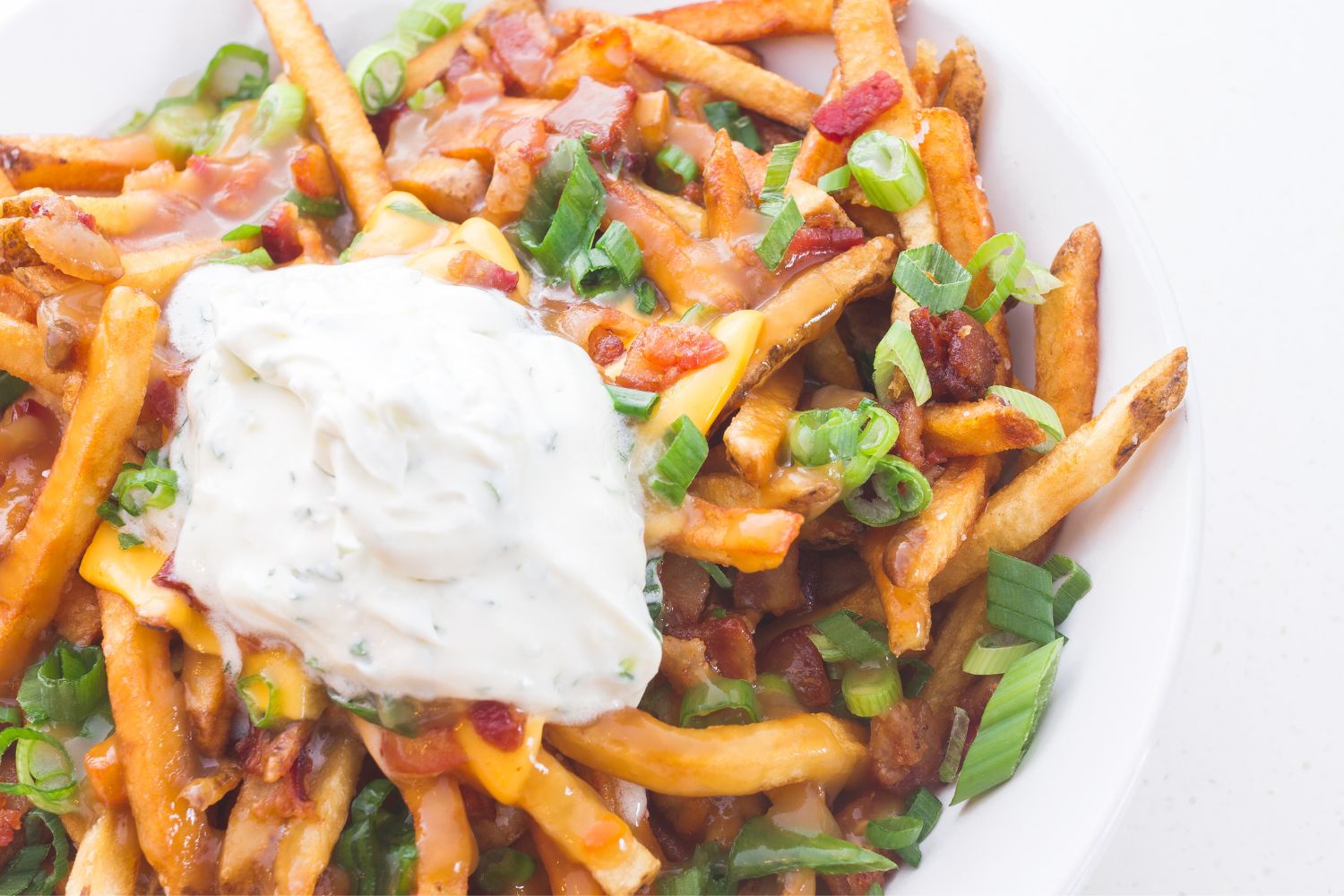 Method
1. Preheat the oven to 200 degrees Celsius.
2. Peel, rinse and chop the potatoes into fries (approximately 10cm x 0.5cm x 0.5cm).
3. Line a baking tray with baking paper and spread the fries evenly on the tray. Spray a large piece of foil with vegetable oil and cover the tray. Place the fries in the oven for 10 minutes. Remove the foil and cook the fries for a further 10 minutes or until golden brown.
4. In the meantime, spray a small amount of vegetable oil into a frying pan and fry the diced bacon for around 5 to 10 minutes or until it starts to brown. Remove from the heat.
5. Meanwhile, melt the butter in a small saucepan. Whisk in the flour and continue to cook for around 1 minute. Slowly pour in the milk while continuing to stir for around 5 minutes or until it begins to thicken. Remove the mixture from the heat and stir in the cheese until it has melted. Add salt and pepper and stir.
6. Drizzle the cheese sauce over the fries before topping with bacon, spring onions and sour cream. Serve and enjoy.
We hope you enjoy this loaded fries recipe whether you cook it with your cherubs or just for yourself!